Cambria is sick =( She must take after me, every time the weather changes I catch a cold. Poor thing, I feel so bad for her. She's miserable. Stuffed up and coughy and sneezy. Aw.






Yesterday Wendy (
wenzo) and Johnny came over for awhile..oh man, Johnny is so cute! He's a fun little baby. He had fun playing with Cambria's toys. Awww.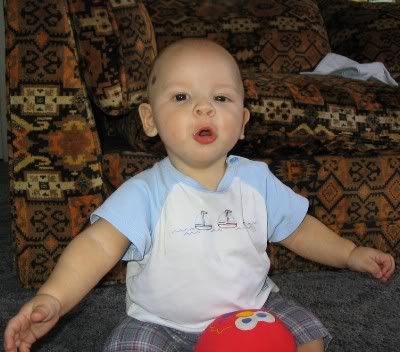 The dimples!!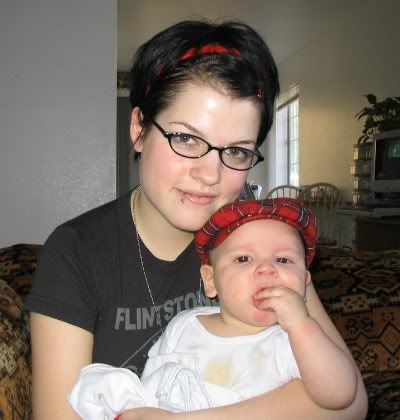 Wendy and Johnny.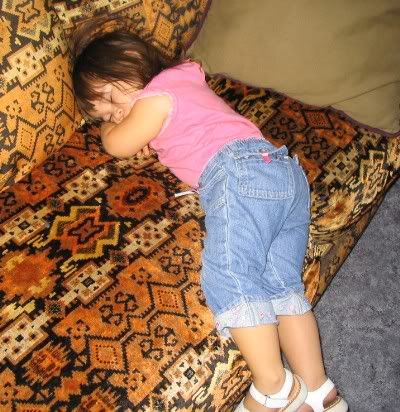 Poor thing.



Chopped it. It's also kind of purple, but you can't tell in this picture.